What I Look For When I Pick A Art Workshop To Attend
Learning new skills and getting out of my comfort zone is one way to grow.
I enjoy being around other artists and meeting new people. I love being a student learning again.
What I Look For:
1. Very detailed list of supplies, brands, and sizes of materials needed for class (shows me the instructor may be very organized).
2. Explanation of what to expect each day in class.
3. I look at the art teacher's website, especially the drawing section.
-The drawing tells a lot about that person's artistic skills. If the person teaching the workshop's drawing skills are not great, I will not sign on, even if it's just a painting class.
-If I like the teachers style of painting and it is what I would like to achieve.
-Sometimes age has to do with picking between several teachers, and which one has the most experience.
4. If I think the price is reasonable.
What Is Better:
5. If there a photos posted from past workshops.
6. Map directions to click on. Suggestions of hotels to stay in that are nearby.
7. The artist has a Facebook page I can look at, and get a feel of that artist's personality and artistic skills.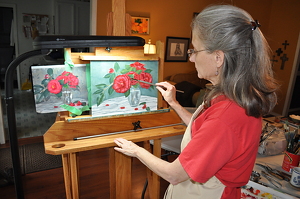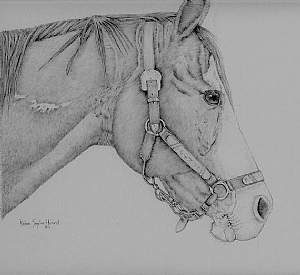 Working in my studio " Sugar " By Debra Snyder Heard
Thank you for reading my blog!
Debra Snyder Heard