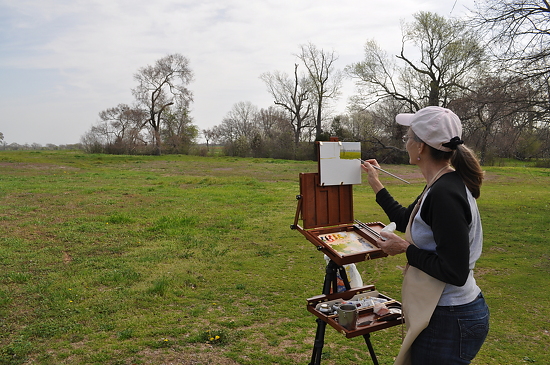 I am practicing oil painting , a small scale study, in this picture.
I attended a 3 day oil painting workshop of the artist Bruce Peil this past week. It was a 3 day Plein Air Oil Workshop, but what I learned can be applied to still life, figurative and, other painting subjects.
I am very excited to get back into oil painting, to put a lot of miles on my brush, and to see how my art work improves!
The class was a small group, and we covered a lot of material.
Being around other artists , having feedback, critics, and learning new methods was wonderful!
Evenings were filled with art friends, wine, cheese, bread, crackers , and good conversations.
Life is sweet and good!
Thank you for reading my blog!
Debra Snyder Heard